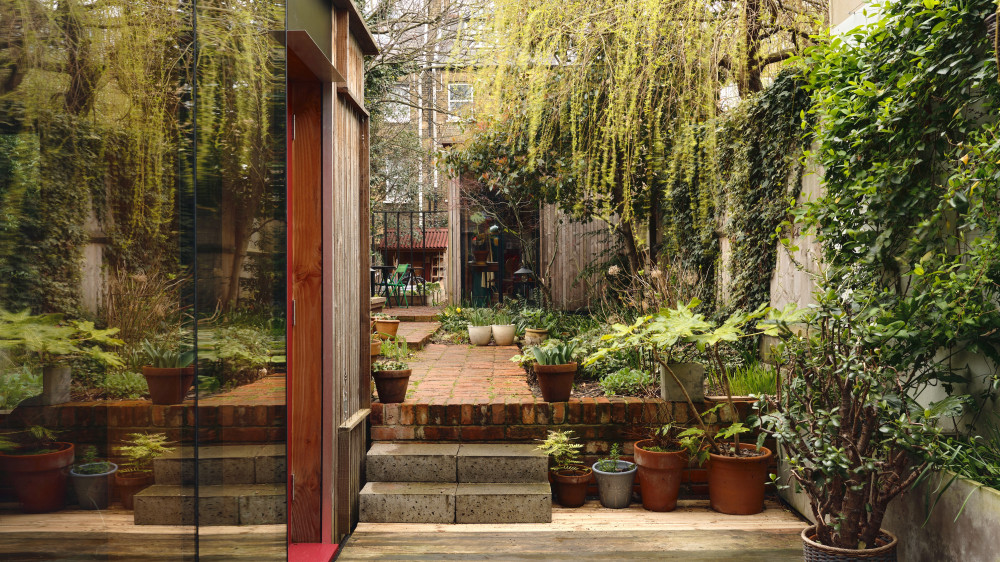 Home of the year 2023
by Florence Maschietto
9th October 2023
Florence Maschietto, Programme Manager at NLA, interviews Nic Howett, winner of the 2023 Don't, Move Improve! Home of the Year award.
Florence Maschietto: Hi Nic, congratulations on winning 'Home of the Year', the jury panel were so impressed with the opportunities this project presents. This is a self-built project, what were the biggest challenges?
Nic Howett: The Secret Garden Flat was driven by a need to extend our one bedroom flat into a two bedroom family home in order to be considered as adoptive parents, it was a highly emotive project. We didn't want to leave our local community and in light of the expensive property market, our only viable option was to self build the bedroom and studio additions.
Given our limited expertise in building, coupled with the presence of a nearby balcony to the flat above and an unloading spot located 100 metres away, we were faced with several design limitations. Consequently, we opted for timber frame construction as it was lightweight, slender and manageable, as well as allowing us to build a spacious, well-detailed project.
We had to gain planning permission and confirm a build over agreement with Thames Water, however agreeing a license to construct the project from our freeholder was much more complicated and took over two years — this is a factor often overlooked by leaseholders.
FM: The bedroom extension overlooks a beautiful garden where you've built a studio, how did you consider the natural surroundings in your design?
NH: The garden which we had nurtured for the past decade now surrounds both the bedroom extension and garden studio. We merged the principles of the exposed timber frame construction and typical commercial shopfront glazing to provide new well detailed apertures to a previously disconnected garden.
Before the build, our garden and basement flat bore little relationship to each other. Indoors and outdoors now interact in a way that makes them inseparable, providing outdoor family living space in the summer, and a quiet and serene work space sheltered by neighbouring trees — an immersion in the changing seasons from the comfort and warmth of our bed. The emphasis of living has now been shifted from the main terrace to the garden.
FM: The house is located off a busy main road, but as you step in, you are surrounded by an oasis of green and calm, how did you achieve this?
NH: One of the main original draws of the flat was the large inner city garden. Set behind a commercial Victorian terrace, we always knew there was potential to inhabit a world where the busy urban thoroughfare becomes a distant memory.
We have always been keen to maintain the discreet street entrance through to a small courtyard and into our flat. We emphasised the threshold between the outside world and our garden with a dark hallway that brings you into the main living space, from here you have views through to the bedroom, garden and studio beyond.
FM: What is your advice to homeowners who want to renovate with limited resources?
NH: To save on costs, we utilised materials we knew we could work with, skills we already possessed and others we knew we could learn. We found alternative types and sources for materials. The rapidly increasing cost of labour and materials allowed us to develop a thrifty means to delivering a beautiful project.
We understood what was beyond our capabilities and where necessary employed the relevant expertise. There were of course moments when things did not go to plan — any self builder needs to be prepared to overcome these challenges. Despite the difficulties, self-building can be an immensely fulfilling endeavour, and we have a huge sense of satisfaction that we now live in a family home that we constructed with our own hands.
9th October 2023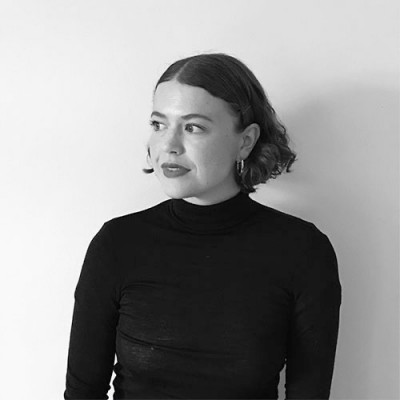 Florence Maschietto, Senior Programme Manager, NLA